Ruffier is Moving on up to the Top Floor | Gyms in Akron, OH
It wasn't easy, but Ruffier Fitness has officially moved up to the 6th floor! Still located at 540 S Main St. Akron, OH in Canal place, our new space has tons of room for new equipment and activities!
The new industrial space has a top floor view of the Akron skyline that we can't wait to show off. We're confident that this will allow us to take our personal training services to a whole new level. Make sure you stop by for a workout to see the changes for yourself!
Introducing Group Fitness Classes | Prices as Follows
Ruffier Fitness is offering group fitness classes! Schedule to be annouced. Your first class will be free to try it out and then either $15 for a drop in rate or $100/month for 3 classes per week which brings it down to $8.33/class if you come to all 3!These classes will be a great option to stay in shape for those not looking for the one on one attention of a personal trainer. Classes will be 1 hour long and work the entire body through various stations you'll work through during the hour. Learn more about the cost of personal training at Ruffier Fitness.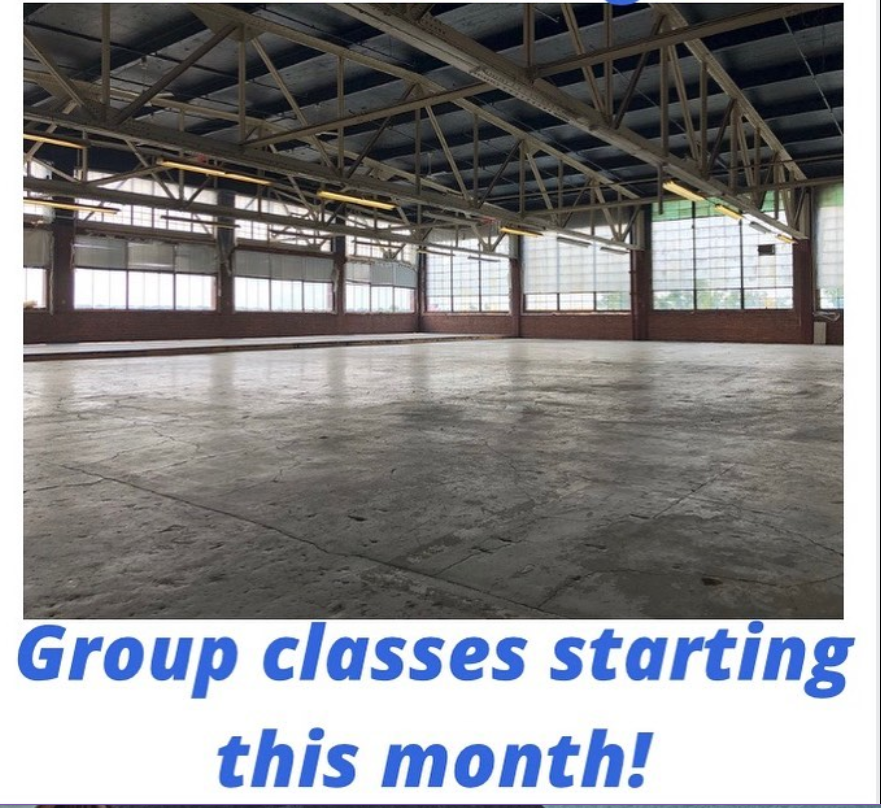 More Changes at Ruffier Fitness
More equipment, more fitness events, and more options for every budget. We have our eye on a couple great pieces of equipment from Rouge fitness.
This week we plan to add a push/pull sled and a new slam ball. With this much space we want to make sure we use it in ways that benefit out clients the most. Keep an eye on the blog for more great equipment coming soon.
What Won't Change at Ruffier Fitness
We're still offering the same personalized attention with one on one personal training and online personal training. And of course we're still putting our clients first. We're excited about the new level of weightloss, strength and athletic training we'll be able to offer at Ruffier Fitness! Stop by and tour the new space to see for yourself!