Meet Jon | Personal Trainer in Akron | Certified By NASM
Right in the heart of Akron, Ruffier Fitness looks forward to helping you reach all of your fitness goals!
Jon Ruffier's Personal Training Experience
Jon has been certified through NASM since 2015 and in that time has worked with high school athletes, one on one clients and also coaching group classes for a global fitness brand. He's been able to expand his services in the new location on the 6th floor of canal place to include group fitness and more unique one on one training that'll get you excited about going to the gym.
Want Help With Your Fitness Goals?
Click on the "book your consulation" link at the bottom of the page and fill out the information and you will be contacted within 24 hours.
New Personal Trainer At Ruffier Fitness!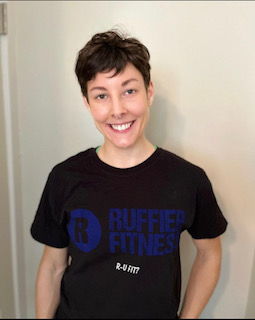 Ruffier Fitness is excited to announce our first addition to the crew!
Meet Emily! She has a background in gymnastics, yoga and pole fitness. We are excited to bring on someone with such an extensive background and skill set.
Schedule your consultation with Emily today before she's all booked up!
What Our Clients Have To Say
"Jon Ruffier is a world class trainer in my opinion. He will work with you on your goals and no matter your skill level. Everything from training for a competition to just getting in shape. Jon has the knowledge , experience and equipment to help you. I would highly recommend him over any other trainer in the area."-Christopher S, Alliance, OH
Read more testimonials and see for yourself!
Services Available at Ruffier Fitness | Personal Trainers In Akron Ohio