Black Friday at Ruffier Fitness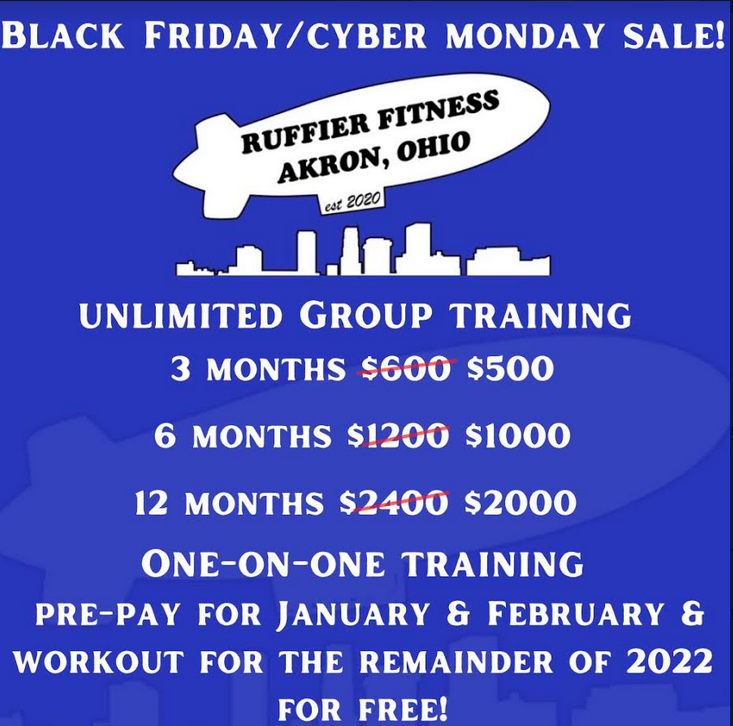 Don't miss unbeatable deals for Black Friday at Ruffier fitness. Contact us today to sign up!
Event Type: SaleEvent
Event Attendance Mode: OfflineEventAttendanceMode
Event Status: EventScheduled
Performer: Organization
Performer Name: Jon Ruffier
Performer URL: https://ruffierfitness.com/personal-trainer-in-akron/
Start Date: 2022-11-13 00:00
End Date: 2022-11-27 00:00
Ticket URL: https://ruffierfitness.com/
Entry Price: 2000
Currency: USD
Availability: InStock
Availability Starts: 2022-11-13T00:00:00
Stock Inventory: 20
It's that time of year everyone! Black Friday and Cyber Monday sales are upon us. I'll cut to the chase because that's what you're here for right?
While our volume can't allow us to bring back the BOGO deal for training packages at Ruffier Fitness, we still wanted to make sure that we could sweeten the season with some savings. The perfect way to get ahead of 2023 new years resolutions is to start now!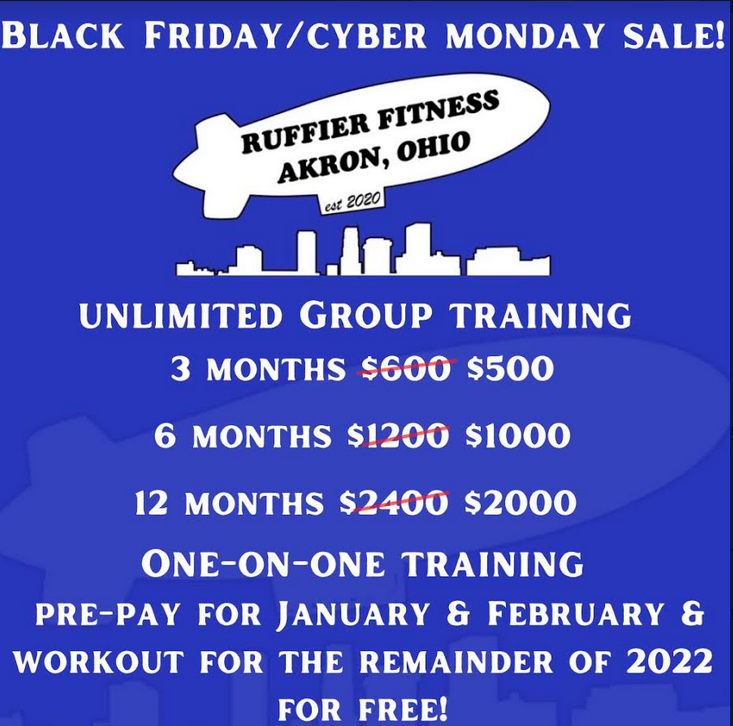 What you Get with Ruffier Fitness Black Friday Deals
We're offering deals on group personal training packages. See the graphic in the header for exact pricing. Must be purchased between now to Black Friday and Cyber Monday to qualify for promotion.
Black Friday Deals for 1:1 Personal Training
If you're looking for the one on one attention of a personal trainer, if you commit to start working out for new years 2023, you can get a head start for the rest of 2022 for free!
 The longer you decide to commit to your health with Ruffier Fitness the more you're going to save. Whether 1:1 training or group fitness training is your speed, don't miss out on the best prices available!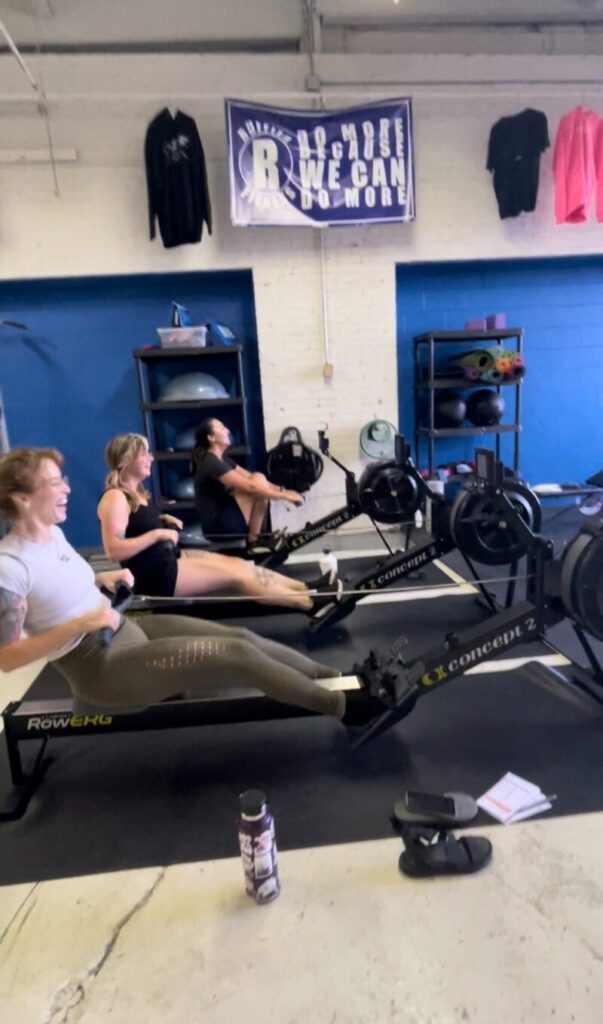 If you're ready to make yourself a priority and get in great shape contact Ruffier Fitness and snag these black Friday deals today!