We are happy to announce an additional piece of equipment here at Ruffier Fitness! The InBody 770 is a body composition scale that lets you dive deeper into your current Picture of health.
Just in time for summer, we're starting our summer kickstart challenge which includes a full InBody analysis test in the price. The challenge starts June 13th so don't miss out on big change with Ruffier Fitness!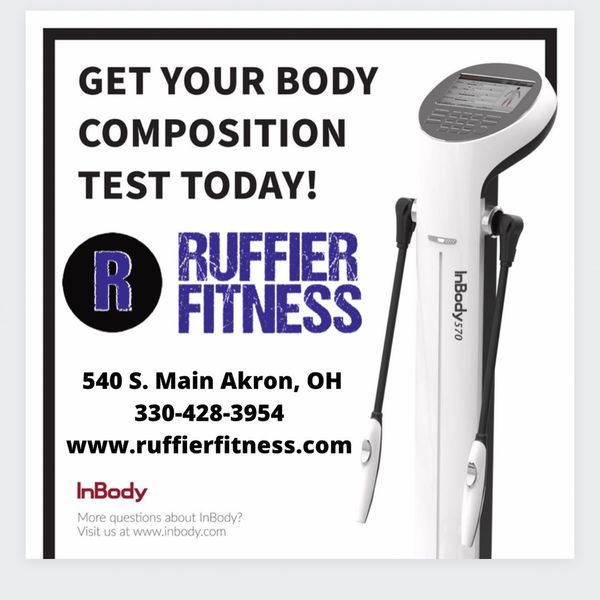 What Does a Body Composition Scan Tell You?
 Skeletal muscle mass
Body fat mass
Body mass index
Percentage body fat
Segmental analysis(how much muscle mass and fat is in each arm, leg, and trunk)
Intracellular and Extracellular water
Basal metabolic rate
Are InBody Scans Accurate?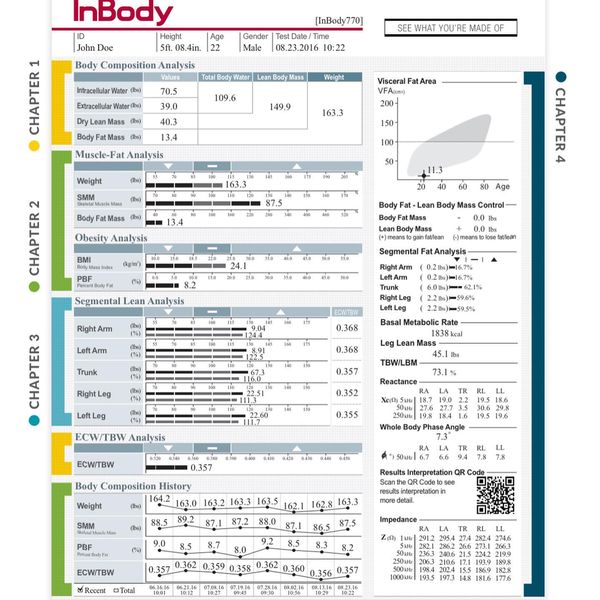 There are always anomalies with any measurement system, but the InBody Scale has been found to be about 98% as accurate as a DEXA (Dual-energy X-ray absorptiometry). We do always remind our clients that the numbers are just a baseline.

Summer KickStart Challenge Rules
We'll look at 5 categories for choosing our winners:
Fat loss
Muscle gain
Maintaining or improving water analysis
Improving Lean body mass control
Decrease in visceral fat
Each person wins 5 points for improvement in a category +1 additional points for winning that category.
The largest decrease in visceral fat will decide any tie-breakers.
1st place for men and women receive 3 months of unlimited classes
———or———
1 month of 3x per week training
Runner up men and women receive 1-month unlimited classes
———or———
1 month of 1x per week training
Group Fitness Classes are offered Monday-Friday 8-10 A.M. and 6-8 P.M.
Pricing for Summer KickStart Challenge & Body Composition Test
$100 for the challenge, body composition scan, and 30 days of unlimited classes!
Sign up for the challenge including unlimited classes with the button below. If you want the Inbody scans only fill out our contact form or call 330-428-3954.